THE FIRST OTTAWA FORD DEALER TO OFFER FORD MOBILE SERVICE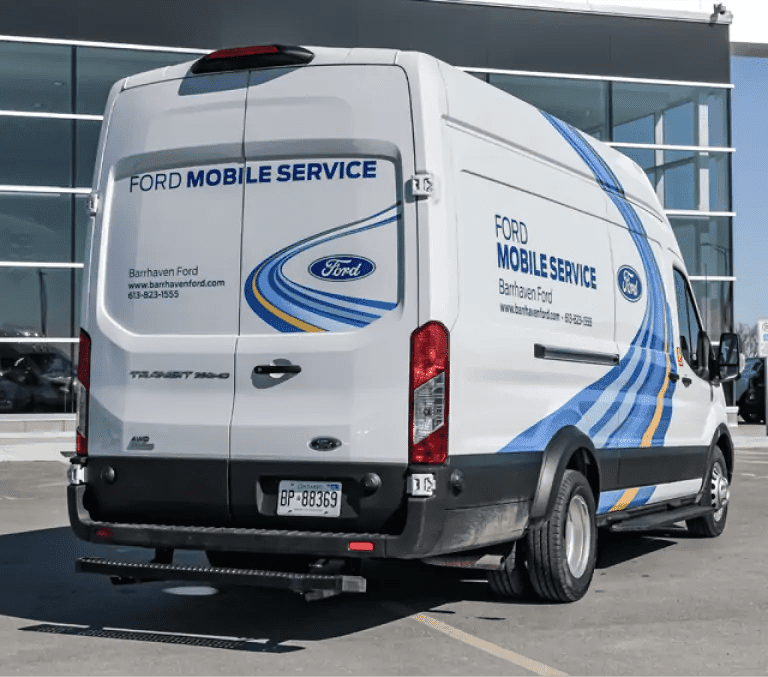 Barrhaven Ford Mobile Service
Barrhaven Ford is excited to announce the launch of Ottawa's 1st Ford Mobile Service Van to serve Ottawa and the surrounding regions.

Here at Barrhaven Ford we understand that your time is precious, so we are here to serve your vehicle needs by coming directly to your home or place of work with workplace consent! Convenience, reliability, quality and expertise from our Ford trained technician. We pride ourselves on offering the best experience possible for you while servicing your vehicle in a proper and timely fashion.

We offer a variety of vehicle service options for your mobile service appointment.
***Please note that there will be a $40 convenience fee for every appointment.
Mobile Service Capabilities
Recalls – Repair Dependant
*Please note that on a weekly basis our Ford Certified Technician will be working in select regions on particular days of the week. For those who do not reside or work in any of these regions, please note that we will be expanding our Mobile Service operation to serve those areas in the near future. Be aware that there are limitations to our Mobile Service offering. Please call to learn more!