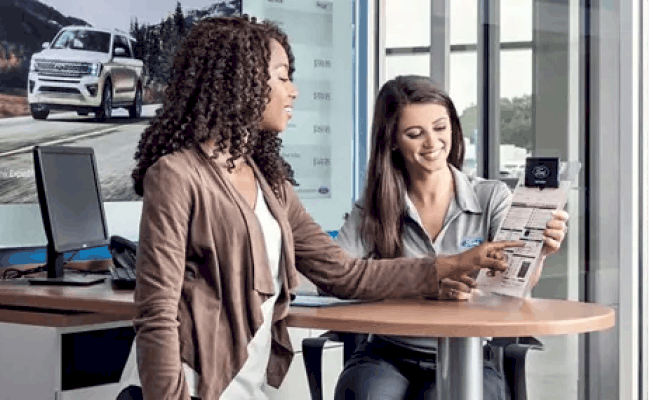 Barrhaven Ford Pro Commercial Service Offerings
Our team of efficient and hard working individuals promise to deliver whatever means necessary to get your vehicle back on the road in a fixed and timely fashion. Our world class service facility is over matched by our team of professionals.

We are launching our new mobile service offer to help your business stay ahead of the game. We will come to you at your location when you need.
Mobile Service
Welcome to Barrhaven Fords Mobile Service. Our vision along with Ford is to provide an effortless and worry-free maintenance for customers that need their Ford vehicles. This convenient option suits businesses like yourselves. Our team of reliable and hard working staff will put in the time, care and right parts and tools every time. Our main goal for this service option is to build a trusted and established relationship with your business and your employees.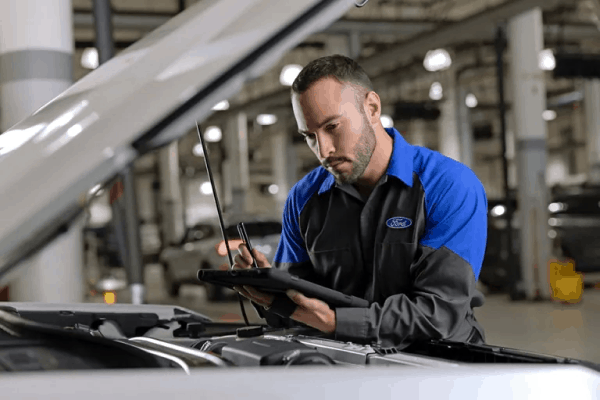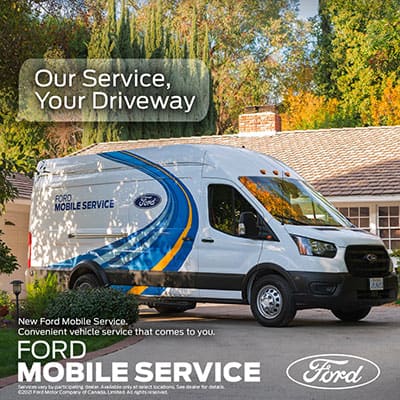 With todays culture being driven by convenience, our Mobile Service operation will help grow your business and keep your business operating in a more efficient and timely manner. Coming early 2022!

To learn more about our Mobile Service operation please contact us at info@barrhavenford.com

Our Team
Service Manager
David Young
David brings 33 years of automotive experience to Barrhaven Ford. For 20 of those years David has been a Service Manager across three different brands. David only believes in doing service one way, which is managing what is best for his client. Honesty, transparency, and willingness to do what is best for his clients, big or small at every interaction. Service with integrity. David truly believes that this is the only path to success in a very challenging service business.
Commercial Fleet Service Advisor
Martin Roy
Martin is fluently bilingual and has been employed for over 14 years in the client services industry. Being surrounded by great mentors that has helped him draw most of his expertise, professionalism and experience. Previously working for five years with the Mercedes Benz Fleet Services and now the previous two years with Barrhaven Ford (formerly Dan Murphy Ford). Martin tries to put himself in the shoes of every client by minimizing vehicle downtime and being determined to get our fleet clients vehicles back on the road as soon as possible
Senior Ford Master Technician
Adam Spiteri
Adam began his career at Canadian Tire in 1998. He finished his apprenticeship license in 2006 while working for Barrhaven Ford (formerly Dan Murphy Ford). Since 2004 Adam has been working his way up to to being a Diesel Mechanic and working on Commercial Fleet Trucks. Adam's experience, passion and dedication to his craft has helped him build great customer relationships from individuals and companies.

"I look forward to working with all different businesses and taking care of your investment!" – Adam Spiteri
Ford Master Technician
Carson Hammond
Carson has been working with Ford since 2017. His passion and dedication to primarily Diesel work has helped him take his knowledge to another level. Carson is a Licensed Master Technician with a red seal and has had his Ford Masters since 2019 and 2020. He brings extensive experience working on Chassis and suspension work as well as gas engine work. He is excited to continue to keep growing his knowledge in Diesel work.
Ford Master Technician
Bob Schellings
Bob grew up in small town Kemptville. Ever since he was a little kid he has been obsessed with cars and trucks. He knew at a young age that his passion in life was helping repair vehicles. He has 7+ years experience with Ford and 12+ years working in the industry. Currently he is exclusively working on Trucks from farm vehicles to Fleets. Bob is a Ford Master Technician with specialities being gas engine, diesel engine, driveline, chassis and hybrid. Bob takes great pride in keeping customers vehicles in top notch order.