Electrified
Ottawa's #1 Dealer for Electric Vehicles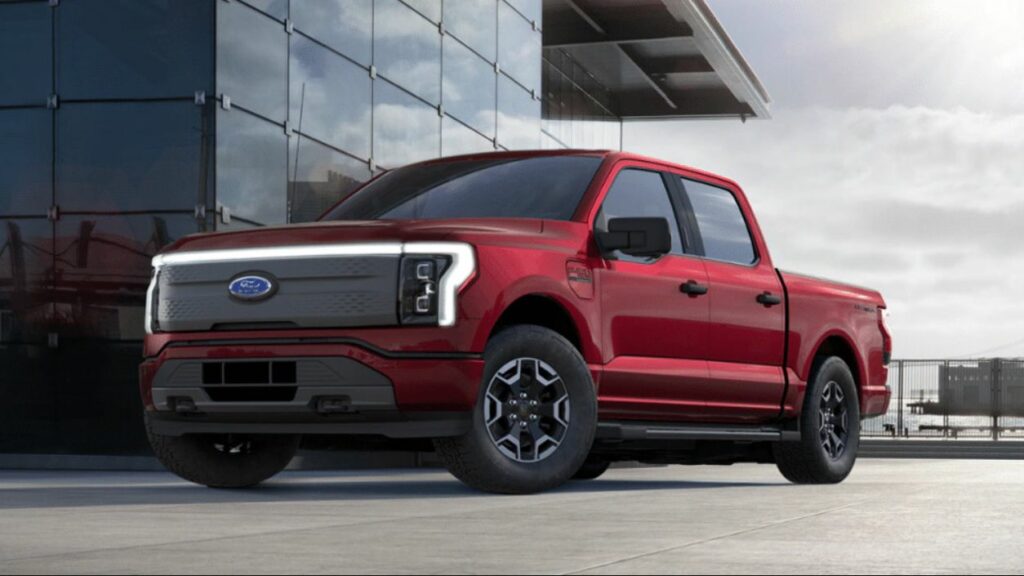 ALL ELECTRIC. ALL F-150®. ALL LIGHTNING.
The Ford F-Series has been Canada's best-selling truck for 56 years88. Now it's charging into the future with the electric-powered F-150® Lightning®.
You can benefit from buying an F-150 Lightning from us with our knowledge-based approach. The F-150 Lightning is the most innovative and exhilarating Truck ever built. The investment you make at the front end will help you save in the long term. The driving experience is something to behold. To book a test drive click the link below.
Always consult the Owner's Manual before off-road driving, know your terrain and trail difficulty, and use appropriate safety gear. Ford is committed to the preservation of the environment and treading lightly.
When the lights go out, Ford Intelligent Backup Power (Available 2023), enabled by the available 80-amp Ford Charge Station Pro and home integration system, acts as a backup source to power up your home. *
MUSTANG MACH-E, Take Charge of Your Life
Goodbye gas. Hello freedom. The high-performance all-electric Mustang Mach-E® SUV gives you 0–100 km/h thrills* and expansive range.
2023 Mustang Mach-E® SUV achieves 0-100kph in 6.2 secs with extended-range battery and RWD, 5.1 secs with extended-range battery and eAWD, 6.1 secs with standard-range battery and RWD, 5.6 secs with standard-range battery and eAWD. Ford test data based on typical industry methodology using 1-ft rollout.
Tap into a ton of technology that'll smarten up your drive and personalize your ride, including convenient over-the-air software updates that'll keep your SUV performing at its peak.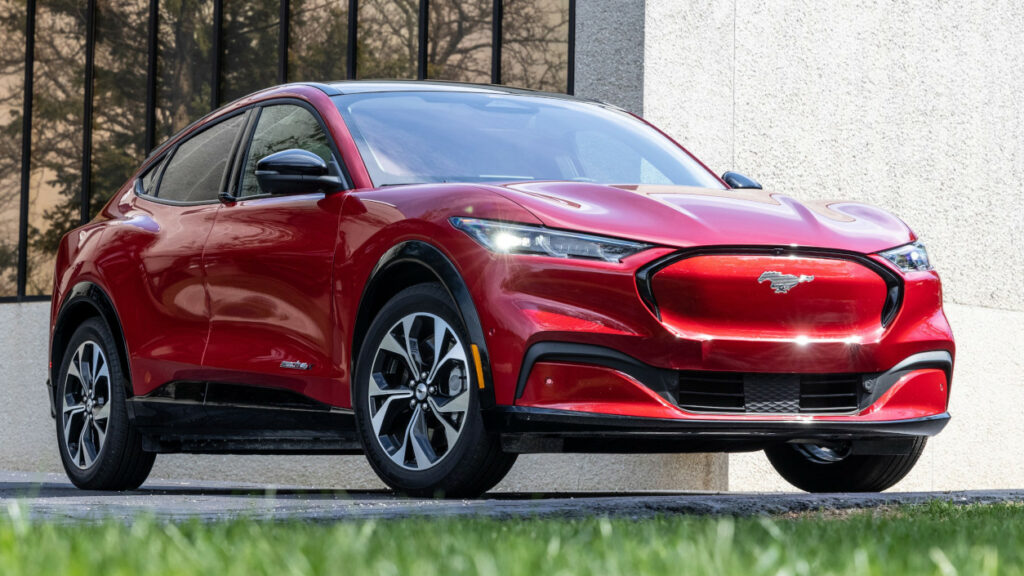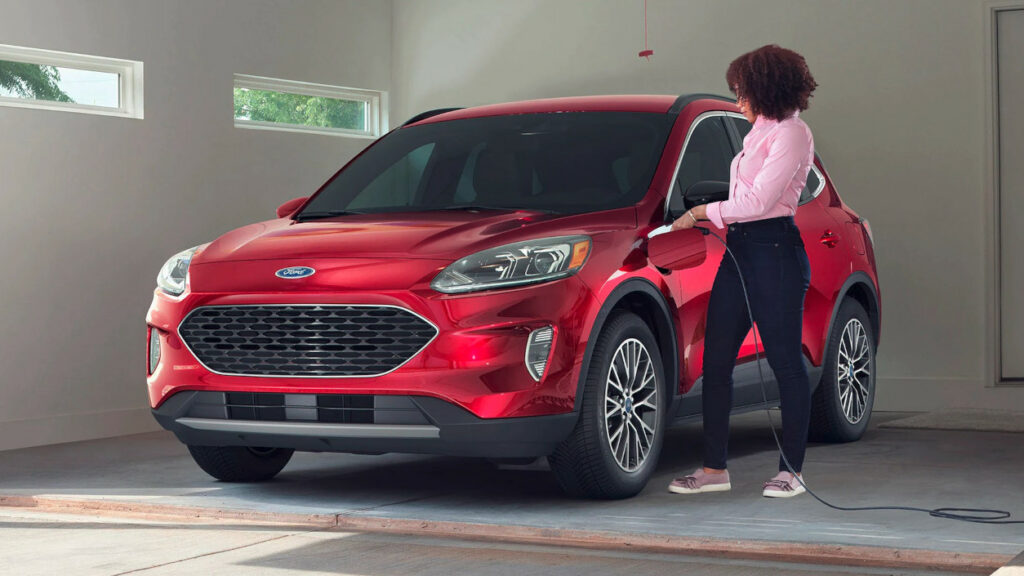 ESCAPE Plug-in Hybrid 2.5L iVCT Atkinson-Cycle I-4 Engine
This available engine brings impressive range* to your new Escape. The included Level 1 mobile power cord is capable of charging on any 120V outlet. **
Connected Built In Navigation with Enhanced Voice Recognition pairs with the available head-up display to put navigation guidance in your line of sight. Get access to live traffic updates, receive real-time route guidance and more. *
Access your cargo with the touch of a button with the power liftgate standard on the 2023 Ford Escape
Why choose the 2023 E-Transit™ Van?
The 2023 E-Transit™ Van: Estimated 45% fewer scheduled maintenance costs compared to gas-powered 2022 Transit over 5 years/120,700 kilometres*, Zero tailpipe emissions vehicle**, Qualified upfitters around the country, Supported by Ford Pro Network.
Ford is committed to you and your business. That's why Ford has been America's best-selling commercial van brand for over 43* years.
A hardworking vehicle for hard workers. The E-Transit model does everything but compromise. For instance, by placing the battery underneath the body of the vehicle, you get the benefits of an electric powertrain without using up cargo space.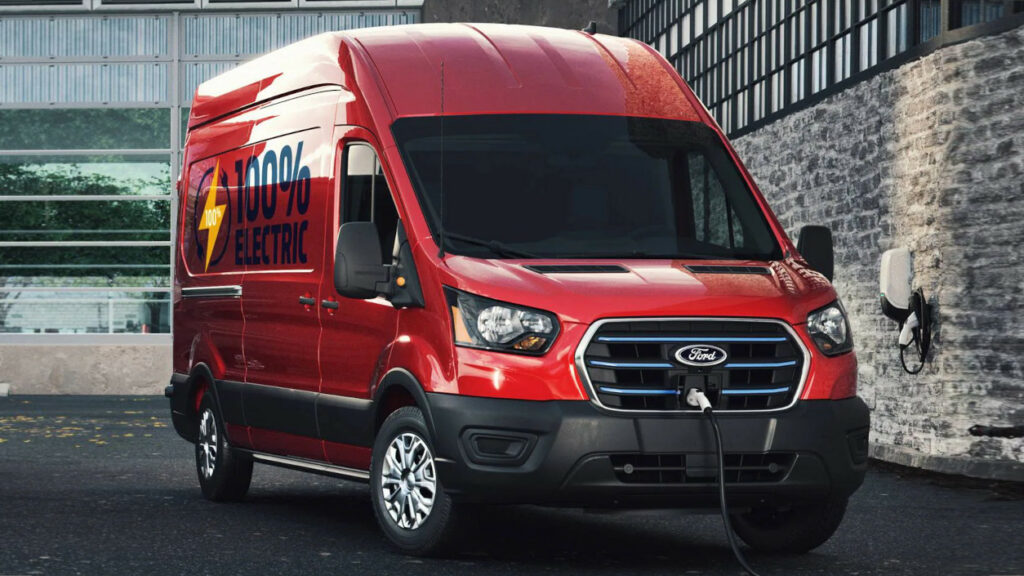 Slide 1
The Ford Escape PHEV is the ideal vehicle for everyday use. Though a PHEV, the battery in non-winter months provides ample range to allow for most, if not all, city trips in full electric mode.
Midday 'top up' charging before the next outing allowed me to use this car in the same manner as my Mach E- essentially fully electric.
The combustion engine has ample power making the Escape PHEV the most ideal vehicle as performs well above expectations as both an electric and as a combustion car. The Escape has a car like drive (rather than truck) however as a hockey family, there was always enough room for multiple hockey bags in the back! Lastly, despite being FWD only, there was no issue this past winter with snow (320 cm this season!) and ice. The car sits low to the ground with little roll and therefore felt and drove safely over the harsh winter Ottawa months.

Bottom line- the Escape is perhaps the most ideal balance of electric/combustion on the market in 2023.