Gtechniq Ceramic Coating
Crystal Serum Ultra is the best paint protection you can get, it keeps your car looking glossy and new, prolonging the life of your paintworks perfect finish.
Key to Crystal Serum Ultras performance gain is the introduction of a revolutionary new 7nm nanoparticle alongside an existing 20nm nanoparticle and increasing the ratio of crosslinkers which reinforce and thicken the top layer of the coating.
The hard 10h top and softer 7h base layer offer improved swirl resistance over regular 9h paint protection coatings. Compared to standard ceramic paint coatings, Crystal Serum Ultra can withstand even the strongest wash chemicals and bird droppings.
An additional benefit from having a flexible base layer and the hard top layer is that Crystal Serum Ultra is very resistant to extreme heat changes, even from -40 degrees Celsius to +250 degrees Celsius.
Crystal Serum Ultra can be applied either as a stand-alone paint protection product or for the best hydrophobic performance, it can be over coated with Gtechniq EXO or C2.
The specialist nature of this paint protection means it can only be applied by a Gtechniq Accredited Detailer, such as Barrhaven Ford.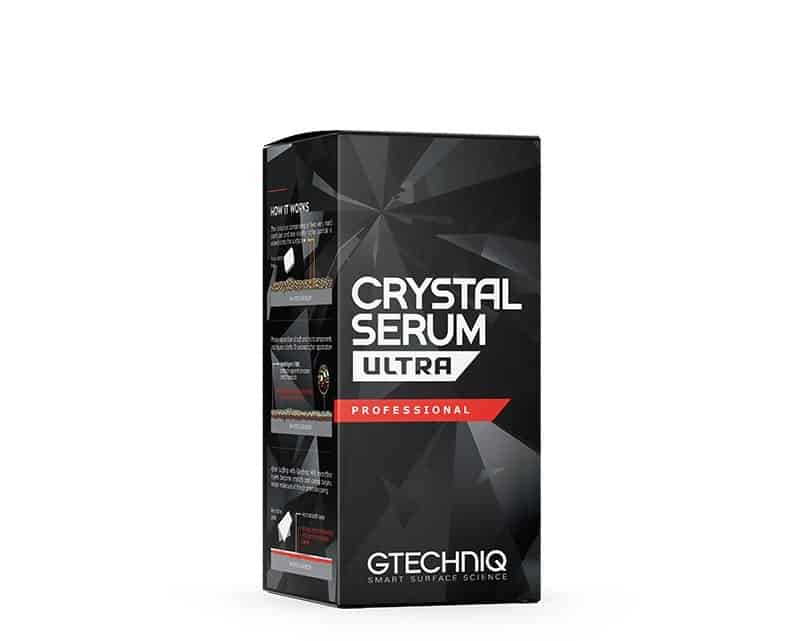 Why Use Gtechniq G1 ClearVision Smart Glass?
Unlike regular rain repellent coatings that adhere to the surface of the glass using relatively weak physical bonds, G1 uses a chemical bond which gives G1 unrivalled durability.
G1 ClearVision Smart Glass is extremely durable, the hydrophobic function improves wet weather visibility helping to improve safety and eye strain. It also makes removing contaminants from the glass such as ice, bugs and tree sap much easier.
G1 will only work on glass substrates and so, it will not work on modern headlight lenses which are made from polycarbonate. For these you will need to use G5 Water Repellent for Glass and Perspex.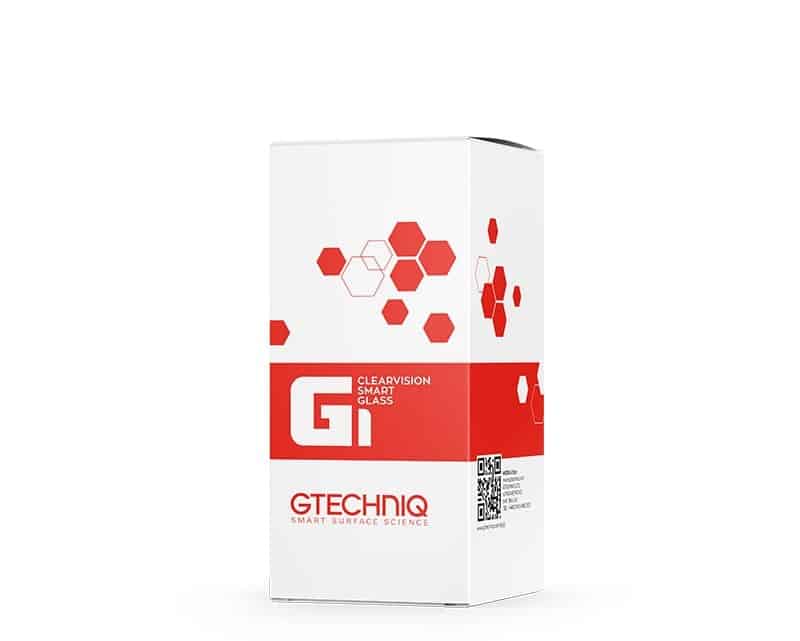 EXOv4 delivers a hard film that makes water-spots easy to remove, offers great resistance to all wash chemicals and can help withstand micro-marring. It produces a high-gloss, warm-looking, extreme hydrophobic finish.
It has a consistent film that is more durable and resistant to road salt and washes chemicals than its predecessors. Application is easy, with a slow flash-off time, giving more time to achieve a perfect finish.
All of the above combined with the introduction of a good degree of swirl resistance means EXOv4 represents a major leap forward in Last Surface Protection (LSP) technology.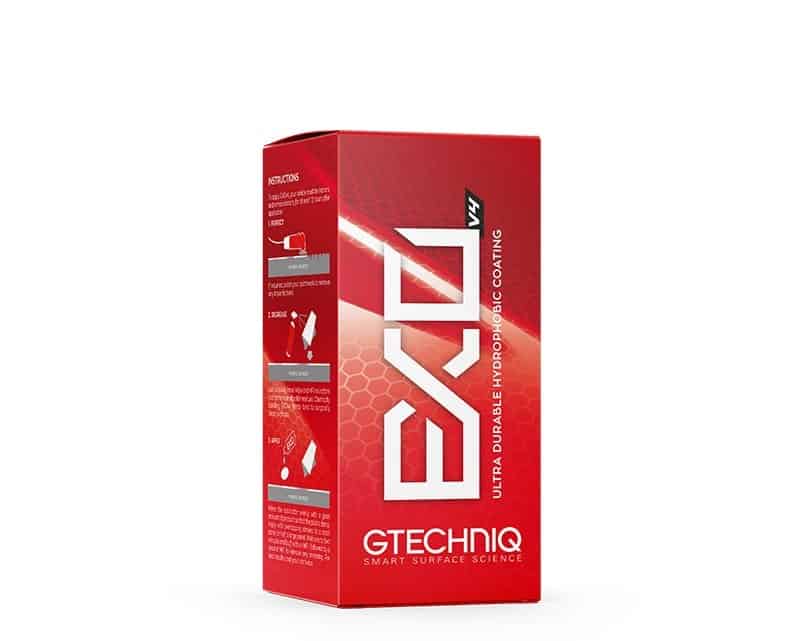 Why Use Gtechniq L1 Leather Guard?
Leather Guard forms a durable abrasion resistant matte finish which offers the best ever protection against abrasion damage, UV rays, dye transfer and other discolouration.
With added antimicrobial technology, treated surfaces will kill 99.9% of bacteria.
Friction protection is particularly important on seat bolsters, seat piping and other high-wear areas. The anti-stain function is most relevant for light coloured leathers which are typically stained by dark coloured fabrics such as indigo jeans.
L1 gives 3 to 12 months durability depending on how high-wear the area protected is.
Myth buster
Many leather products market themselves on how they feed leather, when in fact this is not needed. Modern automotive leather uses synthetic fat liquors which do not evaporate. Any product that is designed to feed leathers will not be absorbed by modern automotive leathers but instead, remain on the surface attracting dirt which will then act as an abrasive foreshortening the leathers finish.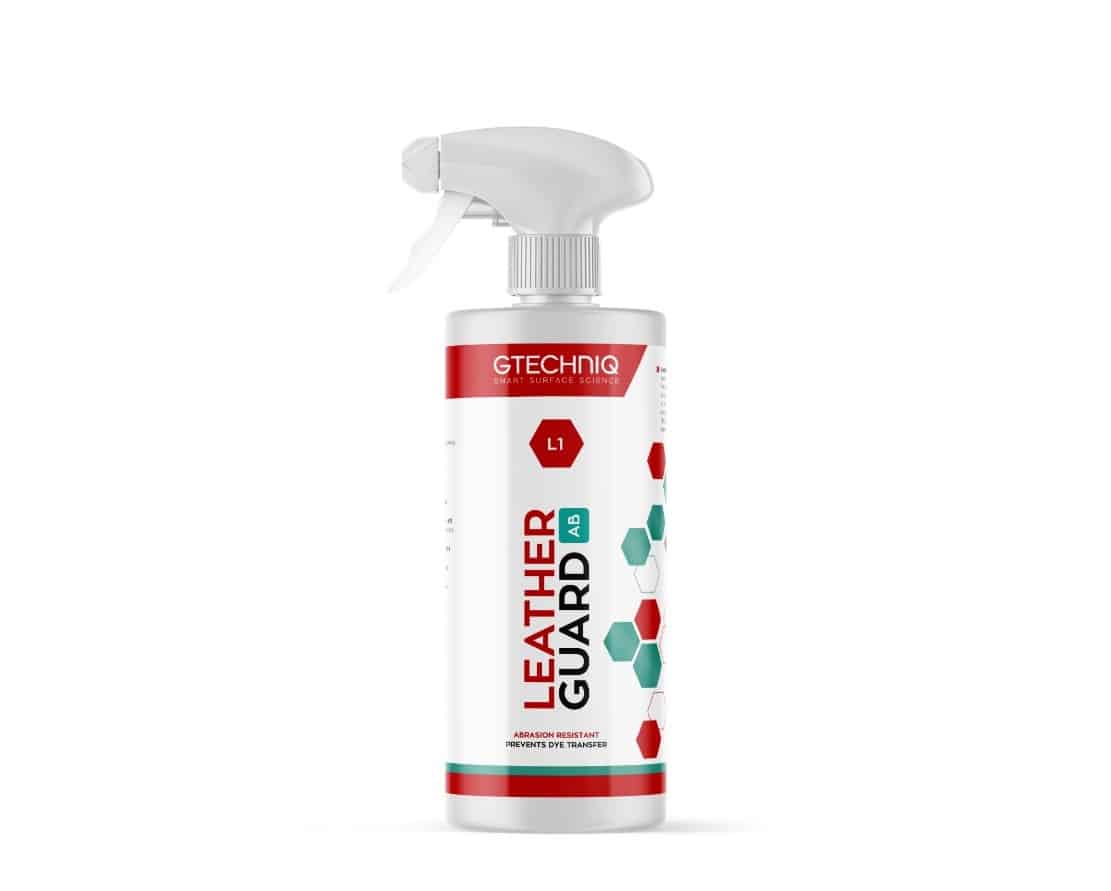 Why Use Gtechniq Smart Fabric AB?
I1 Smart Fabric AB protects all kinds of fabrics from water-based stains. It is breathable and extremely durable, thanks to Gtechniqs unique scientific formula. Extensive independent tests (ISO 6330 5A and AATCC 22) have proven Smart Fabric AB to last 4 times longer than market-leaders
With newly added antimicrobial technology, treated surfaces will kill 99% of bacteria. This latest product also prevents mould and mildew from setting in. Making it ideal for use inside your car to protect you and your family from harmful germs.
Smart Fabric is colour safe. Nano particles that make up I1 Smart Fabric coat each fabric fiber individually, leaving the texture unaffected, allowing the material to breathe. This means stale air will still be able to escape while repelling water and oil-based liquids.
Top Tip: Smart Fabric can be used on all fabrics including convertible roofs like Ford Mustangs or Broncos.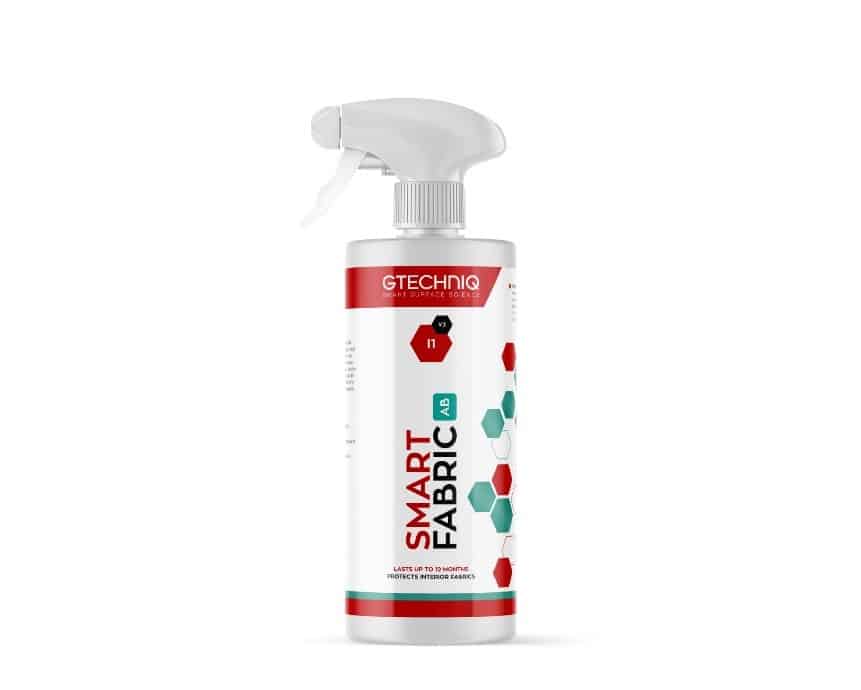 Why Use Gtechniq C5 Wheel Armour?
C5 Wheel Armour offers the best protection for wheels, repelling brake dust and contaminants and making them easier to maintain.
Because of C5's unique, exceptionally fine surface rheology and chemical bonding mechanism, its performance is outstanding. The former property gives the coating its excellent stain and contaminant resistance, and the chemical bond formed between the wheel surface and C5 makes the coating durable.
C5 will retain its integrity up to temperatures of 600oC (1112oF) making it suitable for all parts of your vehicle's rims and brake callipers.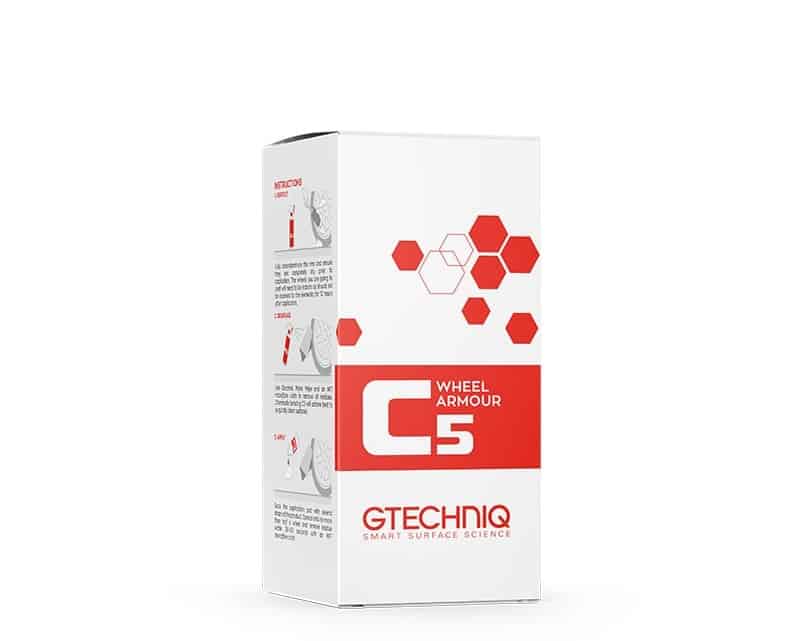 Why Use Gtechniq Crystal Serum Light?
Crystal Serum Light is the prosumer version of the world-famous Gtechniq Accredited Detailer Crystal Serum Ultra. It offers 80% of professional Serum Ultra's performance, but if applied incorrectly can be machine polished from your vehicles paintwork.
When it comes to adding gloss, resisting swirls, contaminant and dirt repellency, Gtechniq Crystal Serum Ultra and Serum Light are the pinnacle in paint protection.
*Guaranteed when applied by a Gtechniq Accredited Detailer