Find the Best Deals on Quality Used Ford Cars at Kemptville's Premier Dealership
Are you in need of a new car but don't want to break the bank? Look no further than Kemptville's premier dealership, Barrhaven Ford! Our team of experienced professionals are committed to providing you with the best deals on top-quality used Ford cars. With a wide variety of makes and models available, you're sure to … Continued
Are you in need of a new car but don't want to break the bank? Look no further than Kemptville's premier dealership, Barrhaven Ford! Our team of experienced professionals are committed to providing you with the best deals on top-quality used Ford cars. With a wide variety of makes and models available, you're sure to find the perfect vehicle to fit your lifestyle and budget. Our dealership offers financing options to ensure you can drive away with the car of your dreams. We understand that purchasing a vehicle can be daunting, but our knowledgeable staff is here to guide you every step of the way. Don't settle for a subpar car or a dealership that doesn't prioritize your needs. Rev up your savings and head to Kemptville's premier dealership today!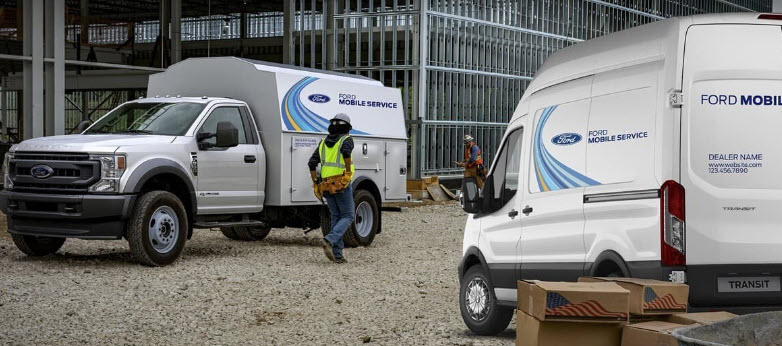 Inventory of Used Ford Cars Available at the Dealership
At Barrhaven Ford, we have a wide range of used Ford cars in stock. Our inventory includes popular models such as the Ford Focus, Fusion, Escape, and Mustang. We also have a variety of trim levels available, so you can choose the features that matter most to you. Whether you're looking for a fuel-efficient sedan or a powerful sports car, we have something to fit every need and budget.
All our used Ford cars are thoroughly inspected and tested before they hit the lot. Our expert technicians ensure that each vehicle meets our high standards for safety and performance. We take pride in offering our customers only the best quality used cars.
If you don't see the exact vehicle you're looking for in our current inventory, don't worry! Our dealership has access to a vast network of dealerships and private sellers, so we can help you find the car you want. Just let us know your preferences, and we'll help you track down the perfect vehicle.
Tips for Buying a Used Ford Car
Buying a used car can be a great way to save money, but it's essential to research and make an informed decision. Here are some tips to keep in mind when shopping for a used Ford car:
Research the make and model: Before you start shopping, research the make and model of the Ford car you're interested in. Look up reviews, specifications, and common problems to better understand what to expect.
Check the vehicle history report: A vehicle history report can give you valuable information about the car's past, including accidents, repairs, and ownership history. Make sure to ask the dealership for a copy of the report.
Test drive the car: Always take the car for a test drive before making a purchase, which will give you a chance to get a feel for the car's handling, comfort, and performance.
Have the car inspected by a mechanic: Even if the car looks and drives great, it's a good idea to have a professional mechanic inspect it before making a purchase. They can identify any potential issues that may not be immediately apparent.
Negotiate the price: Don't be afraid to negotiate the price of the car. Dealerships are often willing to work with buyers to make a sale.
By following these tips, you can make an informed decision and find a great deal on a used Ford car.
Financing Options for Used Ford Cars
At Barrhaven Ford, we offer a variety of financing options to help you purchase the car of your dreams. Our finance team works with different lenders to find your needs' best rates and terms. We offer both traditional financing and lease options so that you can choose the best option.
To get started, simply fill out our online finance application, which will give our finance team a better idea of your financial situation and help us find the best financing options for you. We understand that everyone's financial situation is unique, so we work hard to find solutions for every customer.
Maintenance and Service for Used Ford Cars
Once you've purchased your used Ford car, keeping it running smoothly with regular maintenance and service is important. Our dealership has a state-of-the-art service center with expert technicians who can handle everything from routine oil changes to major repairs. We use only genuine Ford parts and accessories to ensure the highest level of quality and performance.
To schedule a service appointment, simply give us a call or fill out our online service request form. We offer convenient hours and competitive pricing to make it easy to keep your car in top condition.
Contact Information and Location of Kemptville's Premier Dealership
Ready to rev up your savings and find the perfect used Ford car? Visit Kemptville's premier dealership today! We're located at 555 Dealership Dr, Ottawa, ON K2J 6H8. You can also call us at (613) 823-1555 or fill out our online contact form for more information.
Conclusion
At Kemptville's premier dealership, we're committed to providing our customers with the best deals on top-quality used Ford cars. With a wide variety of makes and models, financing options, and expert service, we're your one-stop shop for all your automotive needs. So what are you waiting for? Visit us today and rev up your savings!