Unlock The Secrets Of The Mach-E California Route 1
Enhanced Range – The Mach-E California Route 1 boasts an impressive electric range, allowing drivers to embark on longer journeys with ease. Its advanced battery technology and optimized power management system provide an extended range that surpasses expectations. Performance Prowess – This variant of the Mach-E lineup offers exhilarating acceleration and an impressive top speed. … Continued
Enhanced Range – The Mach-E California Route 1 boasts an impressive electric range, allowing drivers to embark on longer journeys with ease. Its advanced battery technology and optimized power management system provide an extended range that surpasses expectations.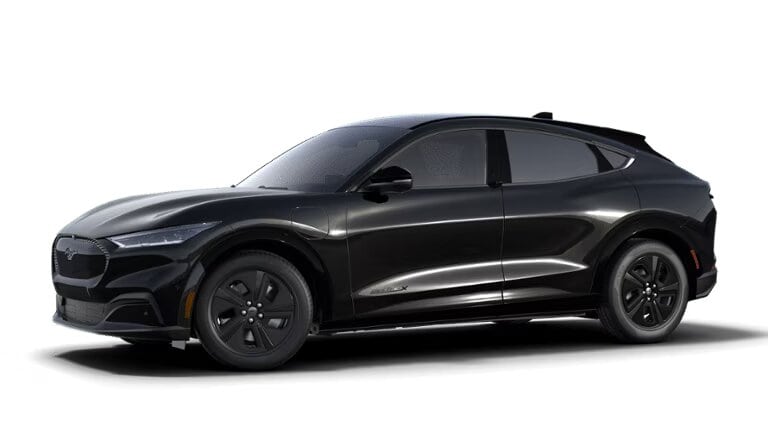 Performance Prowess – This variant of the Mach-E lineup offers exhilarating acceleration and an impressive top speed. With its powerful electric motor, the California Route 1 delivers a thrilling driving experience that combines speed and efficiency.
Signature Styling – The Mach-E California Route 1 features exclusive styling elements that make it stand out from the crowd. From its unique badging to its sleek design lines, this model exudes sophistication and modernity.
Premium Comfort – Step inside and you'll be greeted by a luxurious interior that prioritizes comfort and refinement. Premium materials, ergonomic seating, and advanced climate control systems create a serene and enjoyable driving environment.
Intelligent Technology – Equipped with cutting-edge technology, the Mach-E California Route 1 offers various intelligent features to enhance the driving experience. This model is a tech lover's dream, from its intuitive infotainment system to its advanced driver-assistance technologies.
Seamless Connectivity – Stay connected no matter where you go with the Mach-E California Route 1's seamless connectivity features. Enjoy wireless smartphone integration, over-the-air software updates, and access to various online services that keep you informed and entertained on the road.
Engaging Driving Modes – Experience versatility with the Mach-E California Route 1's selectable drive modes. Whether you prefer a sporty performance or a more relaxed ride, this model offers various driving modes to suit your preferences and driving conditions.
Ford News at:
Everything You Need To Know About The Mustang Ecoboost
Choosing an Official Brand Dealership Near Me for Car Repairs
The Pros and Cons of the Ford Mustang and Ford Maverick
Pros and Cons of DIY vs Professional Oil Filter Changes
Effortless Charging – Charging the Mach-E California Route 1 is a breeze, thanks to its convenient and fast-charging capabilities. With access to an expansive network of charging stations, you can power up your vehicle quickly, ensuring you're always ready for your next adventure.
Eco-Conscious Engineering – As an electric vehicle, the Mach-E California Route 1 embodies Honda's commitment to sustainability. With zero emissions and eco-conscious manufacturing practices, this model minimizes its environmental impact without compromising performance.Unparalleled Safety – Safety is a top priority in the Mach-E California Route 1, so it has a comprehensive suite of safety features and advanced driver-assistance systems. From collision mitigation technology to intelligent cruise control, this model provides peace of mind on every journey.